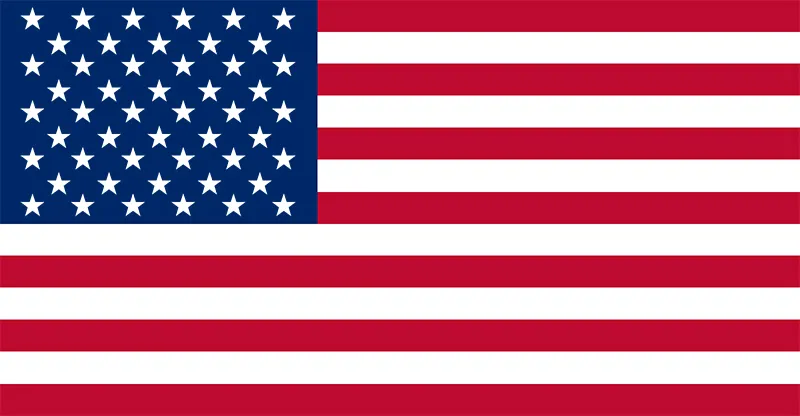 MADE IN THE USA
AS LEADERS AND INNOVATORS

IN LEAF AND GRASS CATCHERS WE'VE COME TO KNOW THE FIELD WELL
PROTERO INC – PROFESSIONAL GRADE LAWN / LEAF BAGGERS, GRASS CATCHERS, GRASS BAGGERS & YARD VACUUMS
See What our customers have to say
Art Karus
September 24, 2020.
Protero leaf vacuums have been the best vacuums our company has used. In fall when leaves are falling and it's crunch time we depend on these outstanding vacuum systems. The quality and performance are second to none. In addition the service provide by Protero has been second to none as well. Dependability + performance= Profit.
Gary McMullen
August 22, 2020.
Bob showed us around and addressed all our concerns.
Gsmoney Gsmoney
July 23, 2020.
This Protero Bagger has certainly improved my lawn and helped minimize my time mowing. I typical get caught with longer than average grass because of my work schedule. Its was a pain to manage these clippings on 5 Acres. This Protero system is a dream come true. Pretty easy to install , I think I had to call once for clarification and Bob was eager to help. The whole process from ordering to delivery was flat easy. Thank you Bob , Really appreciate the product Greg , Olympia WA
joe rettura
July 7, 2020.
i have owned my Protero PV18 for last two seasons and am very well pleased with its functionality and durability. I mow and collect clipping effortlessly from the seat of my Toro 3000 for my 3 acre yard every 4-5 days from April thru November . Great attachment! Great quality! Service has been outstanding! Bob is extremely helpful and eager to get things right for your needs. Big thumbs up for Protero. Joe Rettura (Pittsburgh Pa. )
You can read the other 54 reviews as of this writing and get the general idea that this company makes an exceptional product. The reason I'm writing this review is because of the customer service. I'm not a landscaper, my Kubota ZD326 60 inch mower is not used commercially, I'm a homeowner who had to make the decision between buying Kubota or give Protero a try. I was straight with my dealer and told him I was considering this unit and they agreed it was well engineered but warned me about a small company and their ability to provide customer service from many states away. I was concerned, but because it was nearly half the price and had rave reviews I figured I would give it a try. I've had my share of issues, technical problems with the blower assembly and belts. Protero performed beyond expectations. Not only did they resolve my issues, they did so at their cost, using overnight courier, and walked me through the repairs. You honestly couldn't ask for more considering that have to load up the machine on a trailer to take it to the dealer. So in that case, dealing with this company over the phone was actually easier and less expensive. I strongly recommend speaking with Bob and you make an informed decision thereafter, they make an excellent product and I've had nothing but a good experience with them. Give them a try… You'll be glad you did
Sherry Wallace
June 16, 2020.
We purchased a PV18 grass/leaf catcher for our Kubota zero turn about four years ago and absolutely love it. We mow about four acres and our yard looks like a golf course when we're done. It is very easy to use and well made. The company is easy to work with and are very friendly and professional.
Randy Johnson
May 25, 2020.
Bob Doran @ Protero was wonderful to work with! .I have a 19' Bad Boy Maverick with a 60" deck and 27 hp Kohler.Told Bob that I wanted a dump from the seat catcher he knew exactly what I wanted and we got it ordered and it was only about two weeks till I got it!!.it took me about two hours to put together and get it on the mower. I previously had a John Deere with a 6-foot deck and a John Deere catcher dump from the seat it doesn't even compare to this!!!!. The deer was always plugging up, the grass had to be completely dry for it to work,got frustrated many many many times to where I just had enough and traded it in for another mower,but I still needed a catcher so I ordered the one for the bad boy and it is just a dream to run never plugs up even in wet grass!!!!. If you're looking for a catcher for your mower I highly recommend this one it is wonderful thanks Bob and everyone at Protero!!!
John Christensen
May 4, 2020.
I have owned a PV18 for about a year and a half and it has always worked well. One of the grass shoots split and started leaking grass. I called and Bob sent me another one under warranty. I received it in about a week or two. I highly recommend this company and product.
I was seriously looking at purchasing. After a few brief emails with Bob Doran I was headed to personally pick up. I just needed the hopper and mounting kit. Bob had everything ready to go and I was loaded and on my way home to install. I don't think it took 30 minutes and it was securely mounted. Used it for a big yard cleanup today and all I can say is it worked flawlessly. It saved a lot of time and I stayed a whole lot cleaner pulling a lever from the seat versus hand dumping those bags! Thanks again Bob!
Tim Scholz
February 6, 2020.
We are a commercial lawn maintenance company. I recently purchased a PV 18 bagger system for our new Kubota ZD 1511. I have been extremely impressed with the bagger. It was very economical and user friendly. We use it several times a week and it does a phenomenal job. It's amazing how many compliments we get. What I am more impressed is Protero's customer service. As a commercial company, I value being able to call them and speak directly with senior management during and sometimes after hours. Everyone that I have dealt with at this organization is extremely friendly, knowledgeable, and helpful. They truly put their customer first. I look forward to my next purchase with them. Thank you Protero! Tim Scholz-Owner The Lawn Butler